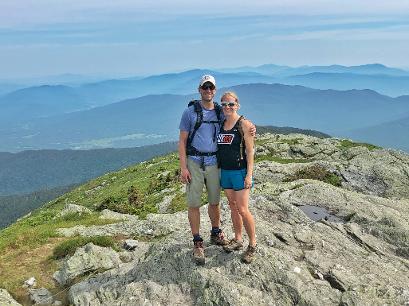 Annie Wagoner - Instructor
Annie Wagoner studied Psychology at Connecticut College and knew all along that she wanted to interconnect her passion for counseling with movement and mind-body nutrition.
She started practicing yoga in 2001 to help aid in her training as a field hockey player and rower Ln college. Yoga brought balance and healing to her body, and helped her tap into deep core power and discover greater strength.
Annie's classes explore this powerful fusion of yoga and strength. offering dynamic flowing sequences that move from the core and invite vitality, mindfulness, flexibility, balance, and playfulness in.
She strongly believes in preventative medicine and feels that consistent stretching, strengthening, and self-care can heal and restore the body and mind.
Annie is also a Certified Holistic Heath Coach. owner of Core Nourishment, mom of 2 amazing kids, wife of her soul partner, a personal trainer. a foodie, a runner, motivational speaker, and podcaster. Annie is deeply passionate about educating and empowering others to make positive lifestyle choices so that they can fuel their bodies, work, relationships, passions and dreams.
Annie has her 200hr Certified Yoga Teacher (CYT) certification through the Yoga of Energy Flow teacher training at Dover Yoga, her 40hr Still Point Prenatal Yoga Teacher Training certification. and her 50hr Yin Yoga Teacher certification.
She is enormously grateful to be a part of the incredible spiritual] and healing community along the Seacoast and honored to share her passions and teaching at Bending Bodhi.