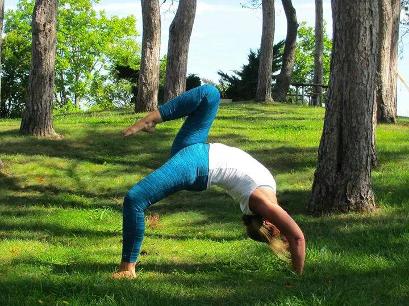 Colleen Kendall-Piel -Instructor
Through her own yoga experience, Colleen has discovered the nurturing and spiritual qualities that yoga provides, as well as the joy of coming to a pose with patience and persistence, one small step after the other. Her hope is to share this joy with others by making yoga approachable and accessible for all by offering clear instructions and modifications for all abilities throughout class.
Colleen is an RYT-200 certified instructor practicing vinyasa flow with the influences of both B.K.S. Iyengar and Anusara yoga. She received her 200RYT through Happy Love Yoga School with Sarah Jones in 2014. Passionate about yoga, she continues to grow her knowledge and understanding of both yoga and movement in the human body through additional training and study. She works to share this knowledge and love of yoga within the educational setting. Through yoga, she is helping students find stillness, patience, and gratitude, as well as focus and confidence.
Colleen works hard, every day, to change the phrase "I can't" to "Someday I will," one yoga pose at a time.