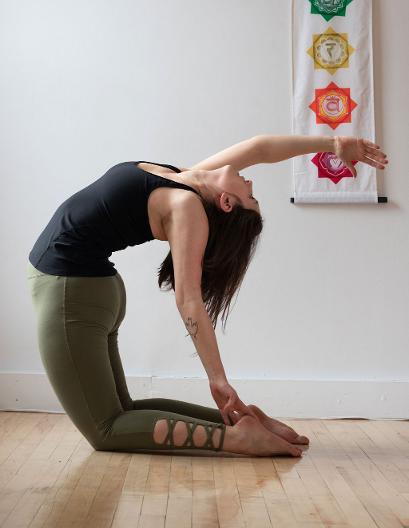 Sarah Goudreault - Instructor
Sarah began practicing yoga in 2015 and has enjoyed the benefits that the transformative practice of yoga brings on and off the mat.
She believes that yoga is a tool for self exploration and growth and that through the practice you can learn to examine the boundaries you have set for yourself in your body and mind.
Sarah enjoys practicing many styles of yoga including Vinyasa, Ashtanga, and Yin.
She completed her 200hr Vinyasa Flow Yoga certification with Sarah Jones through Happy Love Yoga.
Sarah shares her love of yoga with her students in the hope that they cultivate peace within themselves so that the same peace can be shared with others.