"To walk into nature is to witness
a thousand miracles"
Friday September 15th 5:30pm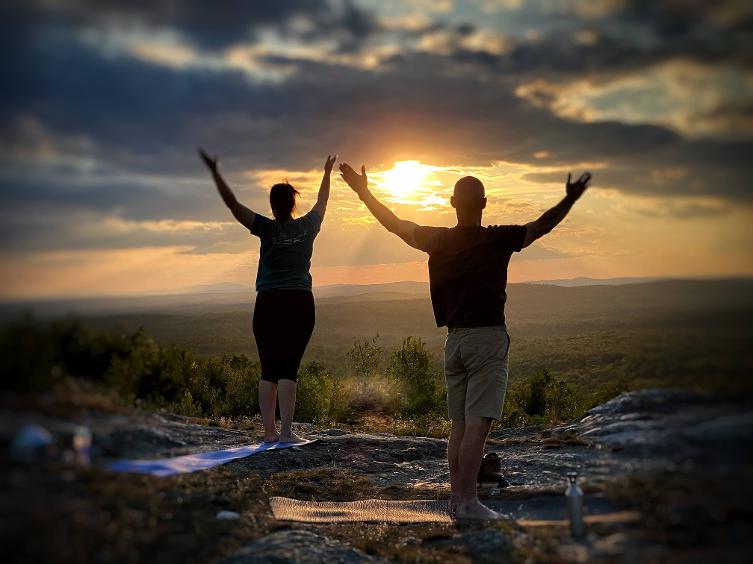 Join us at the base of Little Blue Job in Strafford, NH to bask in a magical Sunset Yoga Hike! We will combine the beauty of the earth with the beauty of our yoga practice by enjoying a short hike while practicing moving meditation, mindful breathing, and striking a pose where ever our hearts desire. We will enjoy a short class and a lovely savasana at the top while watching the sunset and taking in the beauty of Mother Nature. Bring a yoga mat or blanket and a water bottle. The class will be about 2.5 hours round trip.

Cost: $25.00

Directions to trailhead from Dover:
- Get on the Spaulding and head North towards Rochester
- Take Exit 13 to 202 West
- Take a right off the exit onto Washington St
- Drive 3/4 mile and take a left onto Walnut St
- Drive 2.7 miles and then keep right onto Crown Point Rd
- Drive 5.5 miles and the destination is on the right.
*There is a trail head sign but it is not hugely visible until you come right up on it.

Due to the weather being unpredictable please be sure to check back here on the day of our Hikes for updates. We will reschedule if it rains!