Nurture In Nature: Costa Rica Yoga Retreat
2023 Nurture In Nature: Costa Rica Yoga Retreat
February 26th-March 4th
San Ramon, Alajuela, Costa Rica
Join us for a week of rest, refocus, and renewal in the beautiful mountains of Costa Rica! During your 7 day stay you will be invited to slow down, tune in, and to connect with nature. We will enjoy a daily yoga practice, meditation, and time to just be in the beauty of your surroundings. You will also have the option and opportunity to enjoy on site spa treatments, to explore the lush rainforest, hike to a waterfall, soak in the hot springs, and spend a day on a private boat exploring Tortuga Island! This trip is an opportunity to become more mindful of the simple pleasures of life, find joy in exploration and tofind peace within yourself!

Vida Mountain Resort and Spa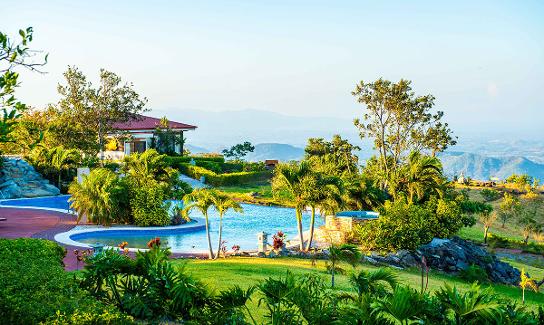 Vida Mountain Resort and Spa is a Costa Rican oasis that will replenish your soul! In your week long stay here you will get to refresh in a salt water infinity pool that boasts a lush tropical garden and picturesque views. You can even order a cold drink from the pool bar as you lounge and listen to the soothing sounds of the waterfall. You will breathe in the fresh mountain air in the fully equipped yoga shala with floor to ceiling glass doors and breathtaking views. You will have time to enjoy a good book in the Moroccan Tea Room, treat yourself to a variety of massage and wellness treatments at the spa, and dine in the open air restaurant enjoying views of the islands of the pacific ocean.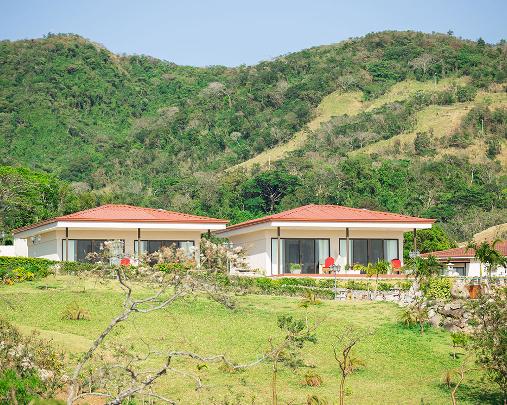 At Vida Mountain resort you will stay in beautiful rooms surrounded by nature! The sound of rippling water outside your door and birds singing in the trees create constant harmony here. There are several different rooms to choose from.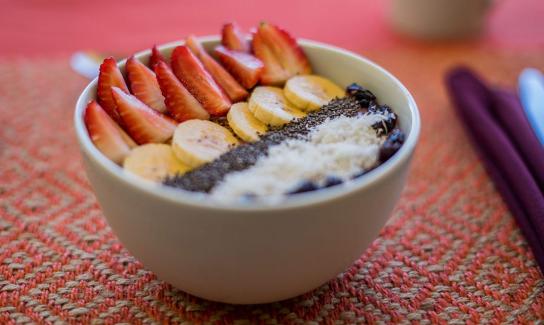 At Vida Mountain you will get to unwind in the inviting dining space full of living plants and countryside charm while the talented local chefs prepare delicious and creative meals that are sure to keep you fueled and happy. Seasonal and local produce is used as often as possible, including ingredients from the resorts own organic garden. They bake breads fresh daily and have Costa Rican coffee, a variety of teas, and a selection of wine and beer available for you to purchase for your enjoyment. They also have their own spring water that flows throughout the entire resort for your drinking pleasure. Breakfast, lunch and dinner will be provided daily offering a fusion of classic Costa Rican regional dishes and traditional American cuisine, with a few international culinary favorites. They will happily accommodate special requests as they cater to many different dietary requirements such as vegetarian and vegan, as well as gluten and lactose intolerances. If you choose to enjoy any of our add on adventures they will behappy to pack your meal to take with you. Just notify the studio of any dietary requirements.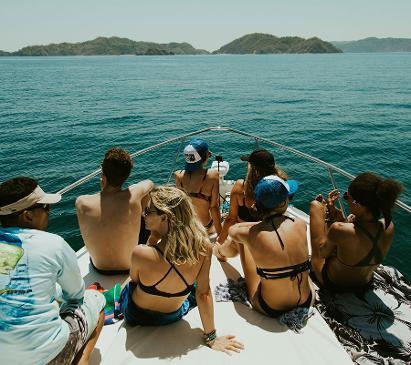 On top of the added amenities at the resort you will also have the option to add on some adventures. These day tours will create memorable travel experiences while embracing the essence of Costa Rica!